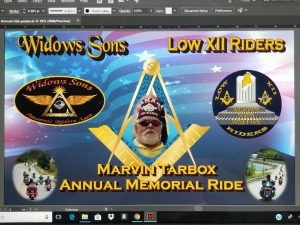 We have established a scholarship, to be utilized at Northern Maine Community College, in the name of Noble Marvin Tarbox. 
It is given to a deserving student in the electrical program. It is a $1,500 scholarship available for a student in their second semester.
Northern Maine Community College will choose the student to receive this scholarship based on the criteria above. There are always some expenses but everyone involved in this project has really worked to keep those costs to a minimum. Funds for the Marvin Tarbox Memorial Ride are segregated for the scholarship fund exclusively.