Widows Sons Holiday Party – 2019 –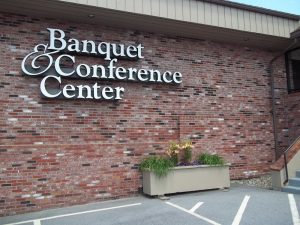 The state-wide Widows Sons Annual Holiday Party will be held at the Bangor Motor Inn and Conference Center (Bangor Inn and Suites), 701 Hogan Road, Bangor on Saturday, December 14th. Cost is $35/person which includes a really great buffet meal.
As in the past, the host chapter – Low XII Riders – asks that you consider bringing a toy, box of diapers, or something else to donate to one of the charities they support, the Maine Children's Home for Little Wanderers. The day after the party they'll be bringing all of the donations to them to help support their last-minute requests for Christmas gifts for the children and families they serve. (If you aren't familiar with the Home, check them out! We're pretty sure you'll be impressed.)
Also, due to liquor laws, please do NOT bring your own alcohol to this event.
This is a great event for couples (we'll have a DJ and dancing) but it's also super for those who might be coming alone. One member who attended last year noted that even if you're a bit of a wallflower, there is plenty of opportunity for socializing even when the DJ kicks things off. Don't miss this great event where you'll meet friends (some of whom you might not know!)  and Brothers from around the state.
The hotel has a limited number of rooms available at a rate of $79 for THAT NIGHT ONLY. Make your reservations immediately because when they're gone, they're gone!
Please make payment in advance using the link below. If you need to cancel, you can do so up to 3 days before the event without penalty.
Wear your vest and come to have a great time!
Download the party flyer and pass it around (PDF format)